party on yacht TLV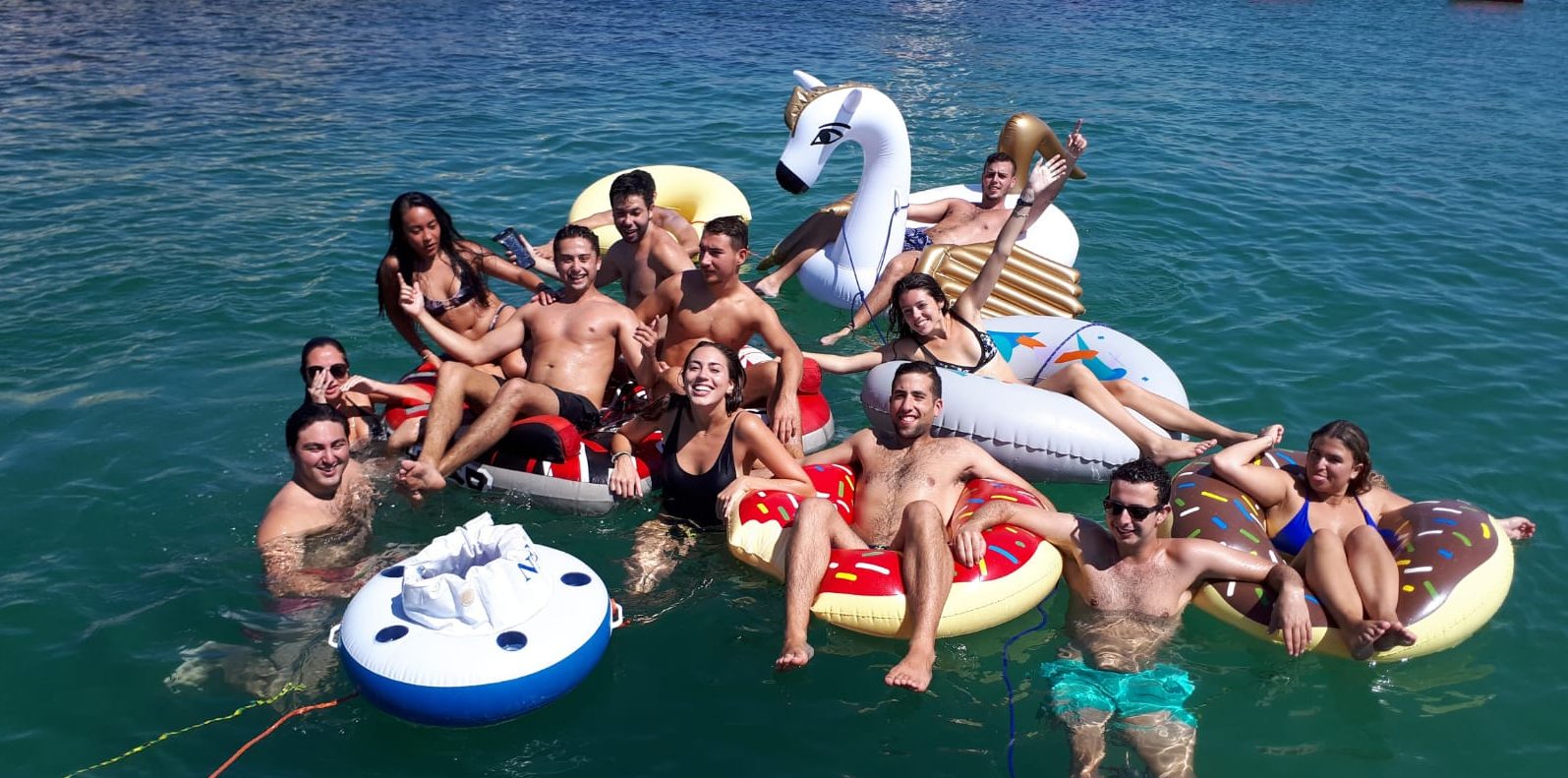 V.I.P Yacht Rental for a party in Tel Aviv


?Looking for an original way to celebrate your event

Here you can fulfill your dream.

Our yachts are equipped with tanning surfaces, music system, pouches, tubing, decorations and more …

"Danit Yacht Rental" organizes parties on yachts until 24:00 with music as discos, dance floor. Our ships are luxurious, new and suitable for any fantasy.

Events can be edited from 10 to 40 participants.

Want more than that ?? You can attach all our yachts to one big party! (Up to 64 participants)
birthday party
Recruitment / release reasons
wedding anniversary
Bachelor Party
Weddings
Bat Mitzvah or Bar Mitzvah
Closing parties
Team building days
Actually … every reason is cause for celebration!
You can finally celebrate without the neighbors complaining about the noise!
Bat Mitzvah on a ship
The celebrants will arrive at the marina for an arched ship with balloons and a sign of Mazal tov, music will play in the background, the company will board the ship and we will go out to sea. The cruise will include a drop to Oboe, a dance floor and music for a sweeping dance party. A quiet sailing to end the event to the Marina back. The event can be in the morning, noon, sunset. During the night, the event will become a dance party with no activity.
Birthday on a yacht
Birthday on the ship from age 9 to 99. We match the event to age. The yacht is already suitable for any age. On the boat, sun deck, dance deck, refrigerators, dining tables, cooler for drinks.
Call our reservation center, we will meet to talk about the ship and we can design the event for you.
Company event on yacht
A day of consolidation for employees, a day of consolidation for companies, just a day of fun on a "sea" boat, activities including tubing. It is possible to stop the conversation and consolidate the company in the Gulf region, sweeping music, dance floor and if only then comes a sun deck.
Call the reservations center and we will help you formulate your event.

קצת מהגלריה שלנו