Women on Cruise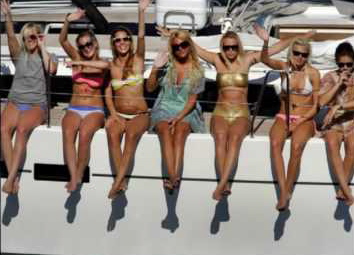 Women on Cruise
Danit owner of "Danit Yacht Rental" wants to promote women at sea, to challenge women to sail, we offer amazing cruises only for women,
Cruise is not related to age and is not related to physical abilities, you can join from age 16 to age 70.
It's never too late to start, we have 3 rules the owner will follow:
Scorpio women.
You can not raise your voice on the yacht.
Relaxing and pleasant cruises.
We think that sailing should be fun.
Also suitable for birthday gift voucher, amazing bachelorette party, company birthday, barbeque on the beach, dance party on yacht.
Women on Cruise
קצת מהגלריה שלנו